Supertramp - Supertramp(1970)
Progressive Rock | EAC APE+CUE+LOG (270 MB) covers | Total time: 47:50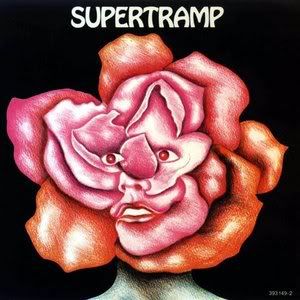 This is the first album release from Supertramp. A very underrated album.Posted by request.....
At this time, they had a more progressive approach, although this was their first album, from 70, where progressive rock wasn't what it became in 72, for example. The highlights are Maybe I'm a beggar, with a very good guitar solo, and Try again. Recommended to all Supertramp fans and for those who thinks that Supertramp has some good songs, but doesn't like the popish songs. (
SUPERTRAMP Supertramp music reviews and MP3
)
Some reviews...
Having heard Supertramp saturate the airwaves in the early 1980's with songs like "Give a Little Bit", I was very uncertain as to whether I would actually like this album or not. To be perfectly honest, as a teenage prog fan in the early 1980's who was obsessed with bands like Yes, King Crimson, and Pink Floyd, I was a bit provincial in my listening habits. Fortunately, I have revisited several British Symphonic pop bands (apart from Supertramp) that I dismissed in my youth and found them to be generally quite good. Supertramp's debut album has three things going for it that made this purchase virtually frictionless: (1) it was released in 1970; (2) it reportedly sounded nothing like their later material; and (3) a lot of my fellow proggers have heaped praise upon it. After listening to the album several times I am happy to report that everything that has been said about the debut is true.
The musicians on this album include Richard Davies (Hammond organ, piano, electric piano, harmonica, and vocals); Roger Hodgson (bass guitar, flageolet, acoustic guitar, cello, and vocals); Richard Palmer (electric guitar, acoustic guitar, balalaika, and vocals); and Robert Millar (percussion, harmonica). Although all of the musicians are decent enough, Richard Palmer is excellent on the guitar and quotes from styles such as jazz and blues, while staying strictly in a rock context. I guess it is also worth noting that Richard went on to join the ranks of 1973-1975 phase King Crimson as a lyricist (at least I think so at any rate). The spacey Hammond organ work of Richard Davies is also superb, although I really wished that he had used the mellotron - there are some supremely melancholy passages on this album that would have been made more so by several orders of magnitude. Come to think of it, the use of the mellotron would most likely have made this album nearly as hallowed as the eponymous debut album by the English rock band Spring (1971).
This is a fantastic spin that is stylistically somewhat similar to other English rock bands lumped under the "progressive" umbrella in 1970 that were interested in pushing boundaries (including Spring). In short, very moody and haunting rock, with some attention paid to things like arrangement and dynamics. The tracks on the album range in length from 0'31 to 12'03" and blend together somewhat, imparting a song-cycle feel to the album. Although musically this album is still largely indebted to psychedelic and spacey blues-jam styles (you will not have your mind blown by intricate ensemble work), I did notice brief references to the emerging progressive rock scene as it developed in England. For example, there is an experimental passage on the lengthy piece Try Again that would not have been out of place on the track Moonchild from King Crimson's 1969 debut. Specifically, the section is structureless (no melody or meter) and consists of little "bleeps and blurbs" on the organ and guitar, with a little bit of percussion thrown in for good measure.
As far as the remastering of this CD goes, it is just so - so. While the sound quality is fine, the CD "booklet" is about as skimpy as they come (no lyrics or notes about the band). There are black and white photos of each band member however.
I was really impressed by this debut album by Supertramp and like it just as much as any of the other early experimental English bands like Spring, Gracious!, and Cressida. Although I have a tendency to give a lot of albums five star ratings (I really can't help myself), this album definitely deserves it. Recommended to fans of the bands previously mentioned along with (perhaps) 70-71 Pink Floyd. (By Jeffrey J.Park (Massachusetts, USA) @ amazon.com)
--------------------------------
Don't let the horrible cover fool you. There's quality music hidden beneath the picture on this fine debut album. What a difference a couple of years makes! Rick Davies and Roger Hodgson would remain the only hold overs from the first album on later Supertramp classics. Interestingly, later King Crimson lyricist Richard Palmer-James (called just Richard Palmer here)was an early part of the line up and receives 1/3 of the songwriting credit on all 10 compositions.
The best comparison I can think of is early Yes with a hint of Steve Winwood's Traffic thrown in. The songs meander all over the stylistic map with Maybe I'm a Begger and Surely the most closely related to the later Supertramp sound. The songs have all the right ingredients for the later, more commerically polished prog pop sound but they clearly haven't been cooked long enough for the right flavor.
Hodgson handles the bulk of the lead vocals on the debut and he does so quite well. The bluesier elements that distinguish the Davies sung pieces hasn't quite emerged yet with the sound firmly planted in the "classic" prog sound of the early 70's.
The sound quality of these 90's remasters is good if a bit harsh compared to other editions. There aren't any bonus tracks nor are there any alternate takes or notes in the booklets. That's a pity as it would be nice to give the fans something new.
While not quite as stunning as the later material that the Davies & Hodgson team would later write, SUPERTRAMP has a number of powerful moments. Listening to their debut and second album reminds me of watching a friend growing up; you can see all of the essentials that make up the person but they haven't converged in a way that reveals the true, quirky personality that you've grown to love over time. (By Wayne Klein (My Little Blue Window, USA) @ amazon.com)
Track Listings:
1. Surely (0:30)
2. It's A Long Road (5:26)
3. Aubade (0:48)
4. And I am not Like other birds of Prey (4:28)
5. Words Unspoken (3:58)
6. Maybe I'm A Beggar (6:48)
7. Home Again (1:14)
8. Nothing To Show (4:55)
9. Shadow Song (4:20)
10. Try Again (12:03)
11. Surely (3:08)
Total Time: 47:50
Line-up/Musicians:
+ Richard Davies (Hammond organ, piano, electric piano, harmonica, and vocals)
+ Roger Hodgson (bass guitar, flageolet, acoustic guitar, cello, and vocals)
+ Richard Palmer (electric guitar, acoustic guitar, balalaika, and vocals)
+ Robert Millar (percussion, harmonica)
site oficial:
Supertramp - Welcome to the Official Website!
pass : bancak